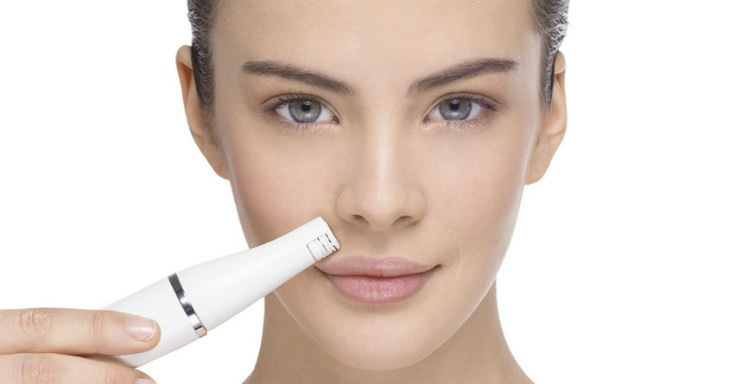 Facial epilators are preferred over other methods of epilating because of the good mix of economy and efficiency they offer.  In this write-up let's review another popular facial epilator in the market – the Braun Face Silk Epil SE 810.
This product might pass off as the stunner in this niche market; the reason being the sleek design that makes it endearing and prompts one to pick it up off the shelf immediately.  Like the Emoji epilator, this one is also very handy to use anywhere on the face with ease, due to its compact size.  It is ideal for use even in very small regions – for example, between the eyebrows. And unlike the Emoji, this device can also be used for quick eyebrow touch-ups. And, this is more efficient at picking out even the finest hairs.
The head part of the device is designed to rotate both ways in order to give a better and smoother epilation. The device also works on the principle of tweezers; however, unlike body epilators, the tweezers are much smaller and are not metallic but plastic. This device also comes with a facial exfoliation brush; this brush could be used for deep pore cleansing. Therefore, this device serves 2 purposes – epilation and deep pore cleansing.
The device is literally noiseless and causes only very negligible pain. All one needs to do in order to have a good experience is to lightly move the device on the skin, without pressing too much. This way the pain is greatly reduced. Therefore, this device is recommended for people with sensitive skin or those prone to eruptions.
The device is however, much lower on power than the Emoji as it works on only one AA battery. Some models also come with the bonus of a mirror; others include an attractive pouch which can be used to store the device.